Western Australian Wildflowers Tours
Tour of WA Wildflowers –  5 days wildflower tour Perth pickup & return
Join this magnificent wildflowers tour with wild flowers at there peak after perfect rains – a must see for all wildflower lovers and botanists with more than 900 species of flora on show
Includes 5 days motel accommodated, all meals, personalised small group tour $3,300 twin share
September 13-17, 2015. Limited places BOOK NOW by calling 1300763 188
Ask about tour from Broome via Karijini National Park and wildflowers to Perth.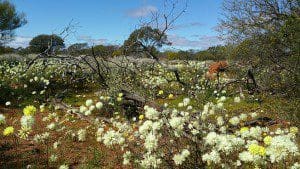 Day 1 – From Perth travel to Yanchep National Park for Walks to various Caves, Dwerta Mia Gorge, around the Lake, Koala Boardwalk and see Western Grey Kangaroos up close, variety of wildflowers on walks. Dinner at Historic Inn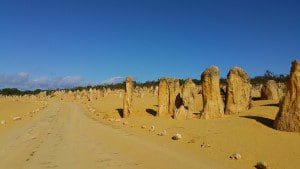 Day 2 – Visit Guilderton & Lancelin on our drive to The Pinnacles at Cervantes. See majestic pinnacles at sunset and again in the morning.   Dinner at Pinnacles Motel – (great meals here) $35 meals
Day 3 – Lesueur National Park is a must see for all wildflower lovers and botanists with more than 900 species of flora identified within the park. Visit during the wildflower season for a spectacular sight when a profusion of colour covers much of the National Park. Drive to the top of Mount Lesueur for a magnificent panoramic view across the park and the pretty coastline of Green Head.
Lesueur National Park is one of the most significant reserves for flora conservation in Western Australia. Several species ca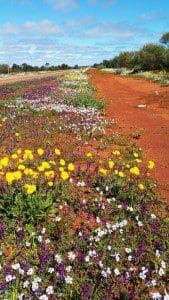 nnot be found anywhere else in the world and have been included on an endangered list. The National Park is also home to more than 100 species of birds that rely on the flora for their survival.
Make sure you take a camera to capture the beauty of the region and hopefully if you are lucky you may even see the extremely rare Carnaby's Black cockatoo.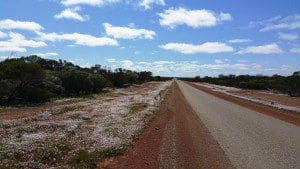 Day 4 – Drive to view see carpets of pink, yellow and the less common purple wildflowers including the rare wreath flower.
Drive loop via Mullewa, Canna, through farming country and down the Morawa – Yalgoo road and back to Perenjori.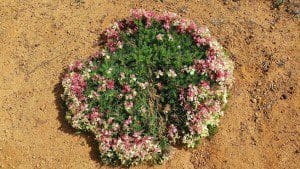 Day 5 – Return to Perth with lunch at Bindoon Bakehouse or Swan Valley winery
Ask for details