Deep Nature Adventure – Your DNA
This Deep Nature Adventure is a 1 day training experience in nature that includes mindfulness, expanding consciousness, relaxing and immersion in Nature.  It enables you to expand awareness and vitality from your self, your team, your environment and your connections. Guided by business professionals with more than 33 years international experience you will see how you and your business can add so much more value profitably in this 4 hour outdoor journey.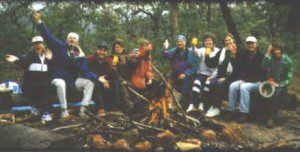 "To Succeed in the New Economy We Must Operate by the Principles of the Rainforest" … says Mr Tachi Kiuchi – CEO of Mitsubishi Electric & Future 500 USA
You will learn and experience these principles and more
The day includes transport to Kuringai National Park, (or Blue Mountains – both options) introduction and background to location, mindful, sensory walks in Nature, morning tea and picnic lunch at scenic site, personal Visioning process, and group consolidation of Visions to create integrated "vision statement" or art work of the days experience, led by experienced facilitator. Includes mindfulness / meditation techniques, technique of nature reflection, artwork creation and sharing connection experiences. Sydney city pickup by tour vehicle/s, delivery and return to National Park
Here's What People Have Said …
"Inspirational …. I re-wrote my business plan the next day" ….. Company Director
"I saw the importance of my role in my company & how I can add so much more value" – Manager
"I really got why I've not been tapping my full potential…. this day has been a real breakthrough for me … the easy & welcome way that you helped us connect with the land, and with my true self, and the group energy you brought together helped me see this – CEO & business leader
Imagine …. a training day of Fun, Energy, Empowerment, Adventure & Learning experiencing the creative environment of Nature, at high energy places, in powerful forests …..
Connect & Create with new levels of Your & Your team's Identity, Creativity & Power with new awareness & understandings from the Nature of this ancient land ….
Join a small group and treat yourself to this special Business Vitality Booster Training experience, including –
Communication for Expanded Awareness – Auditory, Visual, Kinesthetic… and connecting via songlines.
Power & Energy from Centring & Grounding of your body's electrical systems – Implementing 8 Action Steps
Natural Systems for Thriving Success ….. Practical tools for easy implementation
New Understandings of – Vision, Purpose, Power, Identity, Values, Clarity, Focus, Intention, Cycles
Delicious bush picnic lunch at powerful scenic site.
A short bush walk to relax & personal tools for expanding awareness and self & team mastery
Adding Real Value with Balance in the market. Group discussion
Evolution Insights, Indigenous Wisdom & tools to empower Your Relationships & Business !
Presented by Richard T. O'Neill BE, FAIM …… Richard delivers an engineers practicality, scientific logic, ancient wisdom and creative synergy to produce extra-ordinary outcomes.
Join a mixed group, or form your own. Deep Nature Adventure typically runs in Sydney 12 pm to 4 pm and includes lunch and snacks, workbook and transport. Cost is $380 per person. Part and full day or tailored programs at other locations also available. Also extended programs – Please ask
Call for Deep Nature Adventure details or to tailor a program to your needs, or register your interest for next date – 0417 244 600 or 02 8213 3225 email info at spiritsafaris.com