Vision Quest
1 Day Vision Quest – a Deep Nature Adventure Learning Journey
Discover & Access Higher levels of Your Passion, Power and Purpose in Your Nature … This 1 day Vision Quest is a powerful experiential adventure learning journey… full of Fun, Energy, Empowerment, experiencing new levels of your nature in creative outdoor environments, at high energy sacred sites.
Connect Create & Celebrate with new levels of Your Identity, Creativity and Power with new awareness and understandings from this wise and ancient land, during a  Day of Co-Creation …
You explore and discover …
Expanded  Awareness – Auditory, Visual, Kinesthetic, Telepathic perceptions
Clarity and Power – Keys for Creating and Grounding your Vision
Natural Systems for Thriving Success … Practical tools for easy implementation
Success Keys – Understanding Synergy, Resonance, Energy, Cycles, Flow … and Wealth Creation
Relaxation and time to Re-Create your vision … after a delicious picnic lunch and short bush walk
Value Adding – Massively Enriching self, customers and community
Conscious Conversation techniques – around the fire
Evolution Insights, Indigenous Wisdom and tools to empower Your Relationships and Business!
Bottom Line results … New awareness of global conciousness shifts, market trends and opportunities
Testimonials for Vision Quest ...
"Best Day EVER"  – LM      "An extra-ordinary experience" …..L.T. (author)
"Your ability to connect me with the land was extraordinary" ….. Sally A. (Therapist)
"Inspirational …. I re-wrote my business plan the next day" ….. Company Director
"I saw the importance of my role in my company and how I can add so much more value" – Manager
"I really got why I've not been tapping my full potential…. this day has been a real breakthrough for  me
… the easy and welcome way that you helped us connect with the land, and with my true self, and the group energy you brought together helped me see this – CEO and business leader
Also See Vision Quest Team Maps  –

OzMaps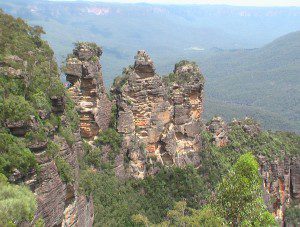 Join a mixed group, or form your own. Vision Quest is a great teambuilding program. Program typically runs 9am – 5pm and includes lunch and snacks, materials and transport.
Delivered by Richard T. O'Neill FUN FAIM BE (Fellow University of Nature,  Fellow Australian Institute of Management, B. Engineering, Holistic energy practicioner).
Richard delivers an engineers practicality, scientific logic, intuitive awareness and creative synergy to create extraordinary outcomes.
Depart from Sydney to Blue Mountains, Hunter Valley or Kuringai
Key Benefits
Connect Your Inner Energy and Intuitive Powers and Create Great Clarity
Release New Creativity and Revive Deep Soul Connection
See Clearly your Purpose and Path on Planet Earth.
Empowerment, Synergy, Expanded Awareness, Purpose, Clarity, Easier Solutions !!
Your own OzMap to keep as a landmark souvenir of the day.and purpose path.
"To Succeed in the New Economy We Must Operate by the Principles of the Rainforest"  … says Mr Tachi Kiuchi – CEO of Mitsubishi Electric Co and Future 500 USA
"Where there is no Vision the people will perish" …  Old Testament 
Yorro Yorro – Everyone Standing Up … ALIVE ! David Mowaljarlai
Australia will become a model for other global communities … I see Australians coming together from all walks of life, especially indigenous and non-indigenous Australia, for a better tomorrow – We need to lock into one-another's point of view" (one-another's vision) – Mr Mandawuy Yunupingu Yothu Yindi
"All the people in the World are dreaming" – Yothu Yindi (Tribal Voice)
DETAILS
Available as a 1 day nature based  adventure or online
1 day Vision Quest includes workbook and materials, transport, lunch, snacks, follow-up debrief
Vision Quest is held on demand, frequent weekends and as noted
Register your interest for next opportunity  info@spiritsafaris.com 
Call 1300 763 188 or 0417 244600