This 3 day Lightning Ridge Blue Mountains Hunter Valley Outback NSW Tour from Sydney gives you the real outback and country NSW experience plus the Blue Mountains with Katoomba, Echo Point and Govetts Leap, wine tasting in Hunter Valley, and Mudgee wine and gold country.
---
Click to see dates below …
Or Call 0417 244 600 or 1300 763 188
Lightning Ridge Opals Tours
Sydney to Outback New South Wales ( NSW ) safari tour via Blue Mountains, Mudgee wines, Wollomi National Park, Warrumbungle Mountains, Lightning Ridge opals, hot springs, Mt Kaputar, Hunter Valley 
Wildlife in the wild. See koalas, emus, kangaroos, reptiles, wallabies, stunning native birds and much more
Buy opal at traders prices from the source at Lightning Ridge
Meet real Australian's and local Aboriginal people in communities
Other tour options include Broken Hill, Lake Mungo NP, Gundabooka National Park, Bourke

Black Opals from Lightning Ridge New South Wales,  Outback NSW Tour
Click to see dates below …
Click to see dates below …
Or Call 0417 244 600 or 1300 763 188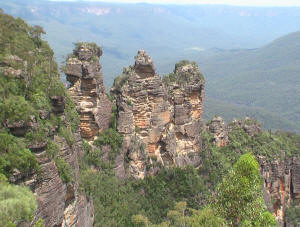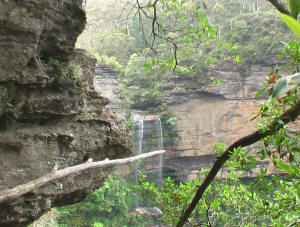 ---
3 day Lightning Ridge Blue Mountains Hunter Valley Outback NSW Tour
– itinerary
Day 1 – Depart your Sydney hotel or accommodation at 730 am and enjoy the fresh early light and air of the spectacular Blue Mountains. Visit Katoomba, Leura, Echo Point, Three Sisters, Jamieson Valley (Grand Canyon) and Cliff Drive over Megalong Valley before a morning tea at Govett's Leap near Blackheath, overlooking the Grosse Valley and spectacular Blue Gum Forest in the Blue Mountains.
Descent the 1500 metres of the Great Dividing Range and from Pearson's Lookout view the Blue Mountains region and Wollomi National Park in this World Heritage area. Enjoy a tasty lunch at a Winery in Mudgee and enjoy wine  tasting. Travel on through old gold mining towns, and historic Gulgong – the town on the $10 note. See wild kangaroos and emus as we travel through Warrumbungle National Park. Dine at own expense in town (numerous options) and consider a visit to the Sky Watch Observatory to view the night sky through their giant telescope. This area experiences some of the clearest skies in the world, hence the nearby Siding Springs Observatory. Enjoy motel style accommodation this evening.
Day 2: After a healthy breakfast travel through the Pilliga Scrub region on Backcountry roads. Arrive Lightning Ridge, home to Australia's beautiful black opal. Visit an underground mine and see how the mining community lives. Buy your opals direct from the Opal Cutters and Wholesalers at huge discounts to City prices. Enjoy a swim in the healing waters of the hot Artesian spring baths. Overnight Lightning Ridge motel.
Day 3: Depart Lightning Ridge for the return journey to Sydney via huge sheep stations and some of the largest fields of wheat and cotton in the world. Witness the majestic 1520 m high Mt Kaputar dominating this ancient volcanic landscape. Visit Mt Kaputar foothills and see an ancient and massive organ pipe lava flow (time permitting). Lunch in a "Country Pub". Travel on through the Liverpool Ranges, and Scone, the heart of horse breeding country in Australia. Time permitting enjoy some wine tasting in the Hunter Valley before arrival in Sydney approximately 7:00 pm
Inclusions –
Wine tastings
Wild wildlife!!
Discount opal buying
Aboriginal art and real Aussie county folk
National Parks entry fees.
Visit to Aboriginal Art communities for "direct from artist" purchases.
Proportion of tour price supports Outback Kids Fund & Nature Care projects.
Click to see dates below …
---
Or Call 0417 244 600 or 1300 763 188
3 day Lightning Ridge Blue Mountains Hunter Valley Outback NSW Tour
Book Now – Call from mobile or at local rate 1300 763 188 or 02 8213 3225 or from overseas + 61 2 8213 3225
| | | |
| --- | --- | --- |
| | | |
| Hunter Valley Vineyards | Biamme Aboriginal rock art in HunterValley | 3 Sisters Blue Mountains National Park |
3 day Lightning Ridge Blue Mountains Hunter Valley Outback NSW Tour

3 day tours include 2 nights accommodation (based on twin share), morning and afternoon teas, 3 lunches, 2 breakfasts.  All fees, professional guide, luxury 4WD transport (Toyota Landcruiser or similar). Two dinners at own expense in local restaurant of your choice. Cost including GST, for twin share AUD $1495 per person. Single supplement add $135. Group of 3 sharing, same as twin share rate.
Departs on demand. Rate based on minimum of 2 people.
Click to see dates below …
Or Call 0417 244 600 or 1300 763 188
Sydney via Blue Mountains, Hunter Valley & Lightning Ridge Tour
Lightning Ridge Attractions …
The Lightning Ridge attractions are as varied and as unique as the colourful stone the miner's search for. You are able to soak in the FREE hot and therapeutic gift of artesian water, experience mining or visit one of the unique collections and homes of the characters of the Ridge. Take a step back in time, or kill time fossicking – whatever you like, there is something to tickle everyone's fancy.
Artesian Bore Baths
A trip to the Ridge would not be complete without a visit to the FREE Artesian Bore Baths. At the end of a hard day fossicking and exploring, there is nothing quite as therapeutic as a long soak in the naturally heated thermal baths. Allow the water to soothe your aches while you gaze at the starry night sky and enjoy the serenity. Bliss!
Opening Hours: 24 hours/all year round
Cost: FREE
Features: One large bathing pool and one small pool, Toilets/Showers
Location: Pandora Street, Lightning Ridge
Astronomer's Monument
Take the time to browse this incredible feat of engineering and truly experience the eccentric mind of one of the Ridge's late characters. The walls of this 'concrete folly' have been carefully and lovingly inscribed and you can journey through the mind of its creator and wonder…
Not open to the public – but stop and have a look and read about the builder on the front gate. (On the red car door tour).
Bevan's Black Opal and Cactus Nursery
Said to be the largest display of old and rare cactus in southern hemisphere, this garden is a labor of love and well worth a look! Meet the only black opal mining cactus farmers in the world!
Opening Hours: 9am – 5pm 7 days
Cost: $5 adults $2 children
Features: Hundreds of Cactus… Lightning Ridge Souvenirs and of course Black Opals
Black Queen
The Black Queen: Outstanding Outback Theatre… with a twist
Completely surprising. The Award Winning Black Queen is an inspiring collection of intertwining stories weaved together and told in a wonderfully mysterious way. Expect the unexpected.
Open daily March – Nov. Performances 9am, 1pm & 5pm or by appointment.
www.blackqueen.com.au
Bird of Paradise Art Gallery
Local artist, Paul Bird, established the Bird of Paradise Art Gallery in 1977. Paul enjoys the challenge of painting the unique Lightning Ridge landscape, reflecting the beautiful colours of opal Built by Paul, his large gallery/studio is situated on the deep 3-mile opal field, where visitors cannot only view paintings, but also fossick for opal on the nearby diggings.
Opening Hours: 9am – 5pm daily
Features: Artworks, mining information, fossicking
Location: Deep 3-mile opal field 3kms from P.O.
Bottle House
A unique structure and an intriguing example of innovative architecture. Originally a miner's camp, the Bottle House now houses an astonishing collection of artefacts and other items of interest.
Opening Hours: 9am – 5pm 7 days
Cost: $5 adults, Children free
Features: Friendly Service and souvenirs
Location: 60 Opal Street, Lightning Ridge
Down to Earth Opals
Down to Earth Opals houses one of the best collections of solid Lightning Ridge opal anywhere in Australia. Their contemporary showroom is brimming with exquisite Opal jewellery hand made by a Master Goldsmith, original Aboriginal Art and stunning fashion jewellery.
Opening Hours: 9am – 5pm seven days
Features: Spectacular Opal Display, Hand Made Jewellery, Aboriginal Art and Fashion Jewellery
Everything Opal
Located conveniently in the main street, this shop has something for everyone.
Opening Hours: 9am – 5pm (Mon- Fri) 9am – 1pm (Saturday)
Features: Fine Jewellery, Opal Inlay, Unset Opals, sterling silver jewellery, body jewellery, souvenirs, diamond and gemstone jewellery, gold and silver chains and gifts
Location: 39 Morilla Street, Lightning Ridge
Fossicking Heap
Whether you are old hat or it is your first time – there is nothing more exciting than that first bit of colour appearing beneath your fingertips as you scratch through the seemingly endless piles of white opal dirt. Good Luck!
Opening Hours: Daylight to Dusk
Features: The lure of the big find!
Location: Lightning Ridge Visitor Information Centre
Garrawal Aboriginal Artifacts Shop
A fine collection of aboriginal art showcasing many works by local artists living in the region. Various other aboriginal artifacts also for sale.
Opening Hours: 8:30am – 5:00pm (Mon – Fri)
Features: Aboriginal art, paintings, pottery, furniture and carved emu eggs.
Location: 29 Nobby Rd, Lightning Ridge
Graeme Anderson's Gemopal Pottery
Opening Hours: By appointment only
Features: This mad hatter likes experimenting with local clays and materials and the results are truly fantastic.
Location: Cnr of Potch and Pandora Sts (on the Bore Baths road next to the Goondee.)
GGS Opals
Gerd is the local Master Goldsmith and is an outstanding craftsman. Call in and see his personal collection of work – or have him set your newly fossicked (or purchased) opal.
Opening Hours: 9am – 12.30 and 2pm – 5pm (Mon- Fri) 9am – 12.30pm (Saturday)
Features: Hand made and designed jewellery customised to your taste
Location: Morilla Street, Lightning Ridge
You can experience Aboriginal culture first hand at the Goondee Aboriginal Keeping Place. The centre showcases a collection of ancient Aboriginal tools and weapons used by tribes along the local inland rivers.
John Murray's Art Gallery
You will be intrigued at the talent of local John Murray. His unique sense of humor and outback palette combines beautifully into some stunning and colourful masterpieces.
Opening Hours: 9am – 5pm (Mon-Fri) 9am – 1pm (Sat-Sun)
Features: Original Artwork by John Murray
Location: Opal Street, Lightning Ridge
Kangaroo Hill
A life of collection has led to this quirky Lightning ridge icon. A fabulous display of rocks, minerals, shells, bottles and antiques will have you captivated for hours as will the FREE fossicking heap outside.
Opening Hours: 9.30am – 5pm except Sundays (Closed Christmas Day)
Cost: $4 adults 50c children (group prices available)
Features: 1 hour FREE fossicking, Rocks and Mineral Display, Shells, Bottles and Antique Display, Souvenirs for Sale
Location: top of Opal Street, Lightning Ridge
Lightning Ridge Arts and Crafts Association
Displaying and selling a wide range of locally-made arts and crafts.
Opening Hours: (volunteer hours) 10am – 2pm 7 days
Features: Local Art, Craft and Pottery – exhibition of local art
Location: Pandora Street, Lightning Ridge (on the road to the Bore Baths)
Lightning Ridge Historical Society and Heritage Cottage
1932 Miners' cottage and 1915 Cottage Hospital Gallery. Historical displays books and crafts.
Opening Hours: open 3 days a week, or by appointment, Telone for details.
Cost: Donations accepted
Features: Local history, books and souvenirs
Location: 9 Morilla Street, Lightning Ridge
Lightning Ridge Opal and Fossil Centre
Meet face to face with a life like dinosaur or examine the unique opalised fossils on display at this significant centre. Show your support for Lightning Ridge' s journey to develop a world class Opal and Fossil Centre on the Three Mile Opal Field.
Opening Hours: 10am – 4pm (Mon-Fri) or by appointment
Features: Lifelike dinosaur display and opalised fossil collection
Location: Morilla Street, Lightning Ridge
Lost Sea Opals
Feast your eyes on Lightning Ridge's largest on display collection of opalised fossils – bones and plant material from an ancient inland sea. Also featuring stunning solid and inlay opal jewellery from the Lightning Ridge and the Boulder Opal Fields, this is a light and beautiful store.
Opening Hours: 8.30am – 6pm 7 days
Features: Display of opalised fossils, Stunning opal inlay jewellery, Silver jewellery, Boulder Opal jewellery, Solid Opal jewellery, Books
Location: Morilla Street, Lightning Ridge
Opal Cave
Lightning Ridge's largest showroom. In the middle of town, opposite the Post Office. Created to look like an underground mine. We have the largest range of opal, jewellery, souvenirs, gifts, art and pottery.
Opening Hours: 8.30am – 5pm 7 days
Features: Rub and polish your own opal here! Also…Free Tour Guide for Coaches, Free Opal explanation. Opal Waterfall, Mineshaft with Underground miner. Booking Agent for Countrylink and Coach Companies
Location: Centre of town, Opposite Post Office, Morilla Street, Lightning Ridge
The 5 Star Olympic Pool and Water Theme Park operates during the summer months. The Olympic Pool is handy for keeping fit and the Water Theme park for keeping the kids entertained.
Walk in Mine
If you want an authentic underground experience, then the Walk in Mine is just the place. Here you can feel first hand what it's like to go below the earth and dig for opal. Originally a working mine, the Walk in Mine is a myriad of shafts and ballrooms that have been restored so visitors can glimpse the life of an opal miner.
Opening Hours: 9am – 5pm seven days
Cost: starts from $5 adults $3 children (group packages available)
Features: Underground mining, Opal and Mining Information Talk video and opal and jewellery showroom
Location: Bald Hill Road, Lightning Ridge
Click to see See dates below …
Or Call 0417 244 600 or 1300 763 188