Kimberley Camping Tours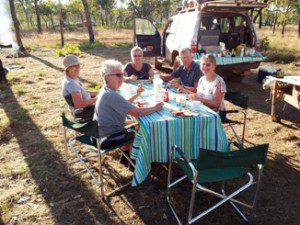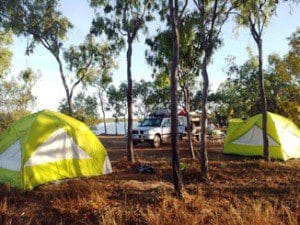 Kimberley Camping Tours are the best way to get to remote secret places of the Kimberley.
This is what we have done it for nearly 20 years – and optionally our tours allow you to get accommodation at some locations for some extra pampering.
Take it easy while we show you some secret, sacred sites on our Kimberley Camping Tours in style. These days, camping holidays are much easier than they used to be with new gadgets, but the old campfire is our favourite.
Accommodation in motels, hotels or local en-suite cabins in remote areas is also available.
Comfy camping includes modern easy equipment and full height tent, bedding supplied, 75-100 mm (-4 inch) mattress, stretcher if requested on Booking Form
Our Kimberley Camping Tours standards also are available on most of our tours including Kimberley & Kakadu tours, MacDonnell Ranges, Uluru & Red Centre, Gulf Savannah Way tours, Pilbara Tours
See All & Kimberley Camping Tours or Availability or Book the latest Kimberley Camping Tours here-