Adventure Learning & Bush Business Programs & Tours
Bush Business Training Programs with Business & Aboriginal Leaders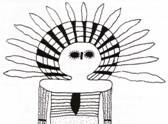 The program connects & integrates ancient wisdom with modern science and business management practice to achieve Triple Bottom Line awareness, outcomes & value. It is lead by Aboriginal elders and Richard T. O'Neill (BE FAIM).

Pathways & Solutions to specific BUSINESS ISSUES are addressed, such as SUSTAINABILITY, TEAM BUILDING, VITALITY, COMMUNITY, CREATIVITY, INTEGRITY, ENVIRONMENT GLOBALIZATION, VALUES and ADDING VALUE.

This "Think Tank" experience and Kimberley environment allow you to see a BIGGER PICTURE, and RECOGNISE and INTEGRATE SOLUTIONS for you to bring home CLEARLY & POWERFULLY. Initiation and completion processes anchor the business purpose practical outcomes
The program is also an Adventure Learning Journey, Connecting people & country …. connecting with Aboriginal teachers and communities from the land we travel. Experience Outback communities, camps, cattle stations, traditional art …. and extraordinary value & beauty in these last frontiers of the world's longest surviving culture.

You become part of the re-creation of this land & culture … and discover new understandings from times beginning. 70,000 or more years of sustainable community growth offers significant lessons for us all … Now.

The experience is excellent for initiating a new group or organization sense of purpose, or as an incentive program to refresh & motivate your people.
Excelink Pacific and Spirit Safaris have worked with the Aboriginal elders re-building communities in the Kimberley. We provide an introduction to the communities, and deliver the training & program in liaison with the Aboriginal elders. During the period you will be taken on expeditions to incredible rock art galleries, with the custodians of those sites, who will explain the stories and meaning of these special high energy places. You will learn about Ngarinyin Law, men & women's business, spirituality, medicines and bush foods, language and early history, ceremony and songs.

You benefit from our experience working with Australian Aboriginal elders and communities in the Kimberley, Uluru, Hunter Valley, East Coast and across Australia for more than 20 years, supporting re-establish on traditional lands, sharing Aboriginal knowledge of country and  creation through Bush University and other programs …
Share a Bigger Picture – Book a tour !
You travel in modern luxury Toyota Landcriuser GXL 4WD vehicles in a small private group to remote wilderness that others don't reach.
We provide a real  "Welcome to Country" and guide you through Australia's powerful natural and outback world, weaving creation stories, visiting ancient rock art sites, exploring songlines and sacred sites. Your journey is safe, fun and meaningful.
Free Your Spirit  – and Be Inspired !
Private, small group or tailored luxury 4WD Eco Tours to Remote Wilderness, Aboriginal Rock Art & Aboriginal Art Centres in Outback Australia – Please Call or Email