Lake Eyre Tours and Flights 2016
Lake Eyre Tours and Flights 2016 are now available from Adelaide, Sydney, Broken Hill, Melbourne or Alice Springs – 1, 3, 4, 5, 7 or 9 days – including Lake Eyre flights

Latest Satellite Photo shows Lake Eyre & Lake Eyre South from space, with deep water in Warburton Groove, Belt Bay (expected to exceed 1.5 metres) & heading for Madigan Gulf. The Neales River, Warburton, Diamantina, and Georgina Rivers and Cooper Creek are in flood, flushing the fish through for the birds to feast – they love it !! Nearly 8 inches (200 mm) of rain has fallen in nearby catchment areas. Flood waters approaching the Birdsville Track are estimated at 5 metres deep (16.4 feet) !!
Our Lake Eyre tours & Flights include a spectacular 1.5 hour or 2 hour or more flight over Lake Eyre to fly over the latest water inflows. The flight path depends on where the latest water flows and bird life are located with the aim of maximising your viewing experience. This may include the Warburton River, Warburton Groove and Tirari Desert, which includes viewing Cooper Creek, Warburton Groove (the major inflow), Elliot Price Conservation Park, Campbell Point, Jackboot, Halligan & Belt Bays, Lake Eyre South, major islands & landmarks.
Learn of the Marree Man giant sculpture. PLUS 4WD with wildlife & bird spotting. Depending on where best water and wildlife viewing experiences are considered to be on the day, your guide may visit Lake Eyre South shoreline and lookout, and Oodnadatta Track highlights, such as Mound Springs ( including "The Bubbler") in the Wabma Kadarbu Mound Springs Conservation Park and the old Afghan created palm grove of the old Ghan town of Coward Springs with great railway heritage and a chance for a swim in the hot springs. A Painted Hills flight is available on some tours if booked. All Lake Eyre tours include Flinders Ranges, Parachilna, Ochre Pits, Oodnadatta & Birdsville Tracks, Lake Eyre flight.
Join us on a  great Adventure discovering these new re-vitalized eco systems on a personal and private luxury small group 4WD adventure to Lake Eyre and surrounds. 1, 3, 4, 5, 7 or 9 day Lake Eyre tours available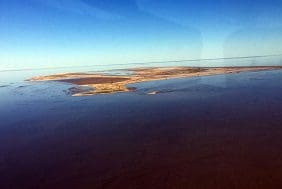 Gather a group of your friends or colleages to travel on a dates to suit you. Discover this rich inspiring heart of Australia re-vitalised by recent flooding rains.
Check out availability and dates for Lake Eyre Tours and Flights 2016 here
or Click here to BOOK NOW