Jenolan Caves Blue Mountains Hunter Valley Tours
Jenolan Caves, Hill End, Blue Mountains, Mudgee, Hunter Valley PORT STEPHENS NSW Tours
1, 2, 3 or 4 Day Sydney Jenolan Caves Tours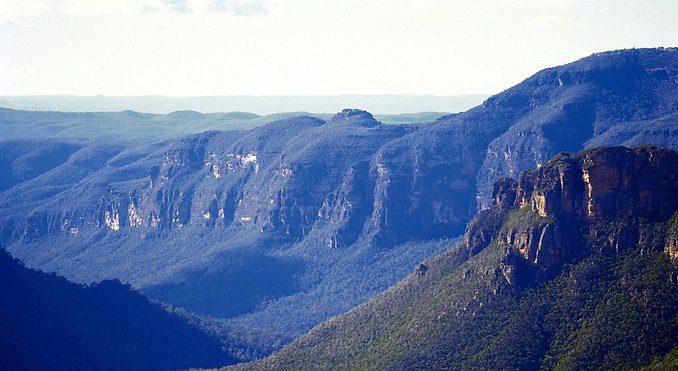 3 Day Sydney to Outback NSW via Jenolan Caves Blue Mountains Hunter Valley Tours with Hill End & Mudgee NSW Tours
Day 1 – Jenolan Caves Blue Mountains Hunter Valley Tours Depart your Sydney hotel or accommodation at 730 am and enjoy the fresh early light and air of the spectacular Blue Mountains. Visit Katoomba, Leura, Echo Point, Three Sisters, Jamieson Valley (Grand Canyon) and Cliff Drive over Megalong Valley. Enjoy the spectacular view from Govett's Leap near Blackheath, overlooking the Grosse Valley and spectacular Blue Gum Forest. Descent the 1500 metres of the Great Dividing Range to the western slopes, then down the scenic Jenolan Caves road for a cave tour or nature walk.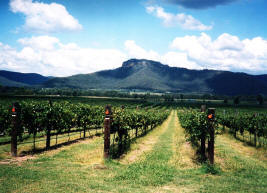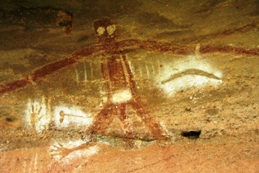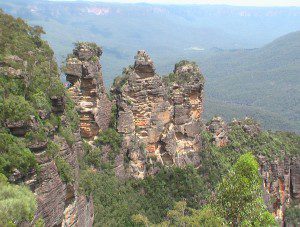 ---
Jenolan Caves are the world's oldest dated caves – over 340 million years old!  They contain some of the world's most spectacular calcite crystal formations, which since 1838 have entranced visitors.
Regarded as Australia's most outstanding cave system – with 11 spectacular show caves, multi-lingual self-guided tour, pure underground rivers and amazing formations – Jenolan Caves is among the finest and oldest cave systems in the world.
Jenolan Caves is in a huge nature reserve which forms part of the Blue Mountains World Heritage area. You can stroll along a choice of scenic bush tracks (from easy to strenuous), picnic at the Blue Lake, and in the quiet of the early morning or at dusk, see native animals and birds. On almost any day you can spot a platypus, and if overnighting, you are sure to see kangaroos. After a caves tour and nature walk, we enjoy a delicious meal at the local restaurant, before overnight at Caves House.
Day 2: After a healthy breakfast travel through the mountain region to the timber town of Oberon, then the scenic drive into Bathurst. Bathurst was home to New South wales first big gold rush in the 1850s and became home to the Cobb & Co (stage) coach company, who ran the largest transport network in the world with 6,000 horses running daily. Enjoy a look at local history, and this truly pioneering country town before we "head for the hills" and back country via the quaint old gold mining town of Sofala. From here we wind our way along the bridle track following the Turon River, to Hill End.
Some history – In 1851, gold was discovered at Hill End, and by 1872, at the height of the great gold rush, the town was the largest inland settlement in NSW. With its museum displays and many preserved buildings, Hill End offers a fascinating insight into the 19th-century gold rush. This well-preserved, former Bathurst gold-mining town is set in an isolated valley surrounded by rugged mountains and gorges. The rugged scenery has inspired many renowned Australian painters, including Donald Friend and Russell Drysdale, who painted some of the finest Australian landscapes of the 20th century.  In its heyday in the 1870s, Hill End had a population of 10,000 and boasted a kilometre of colourful shopfronts, including 28 pubs, an opium den and an oyster bar. Today you can take a self-guided tour of the gold-rush streetscape, go underground at the Bald Hill Mine or join a 'fossicking' tour and search for gold among mounds of old mine tailings.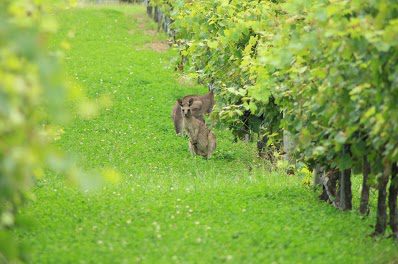 Time here to enjoy the local history, before travelling back country trails, to arrive at Mudgee, and prosperous volcanic soil wine growing area. Enjoy a tasty lunch at a Winery in Mudgee and enjoy wine tasting at a premium local winery.
We see wild kangaroos as we travel through dense forests and spectacular rock and mountain scenery to descend into the Upper Hunter Valley. Overnight Sandy Hollow or Denman.
Day 3: Depart through picturesque rural properties, crossing the Goulburn & Hunter Rivers (The Twin Rivers) to follow the Golden Highway in the foothills of Wollomi National Park. We visit the sacred Aboriginal "Biamme Cave" with a massive Aboriginal cave painting depicting the supreme Aboriginal creator spirit Biamme, with outstretched arms caring over his people. (Known as the "rope man" in the Pacific Islands. Learn of local Aboriginal history, and landmarks before we enjoy lunch at a scenic vineyard picnic area. We travel through Broke and the historic village of Wollombi (more wine tasting options) before arriving in the heart of the Lower Hunter Valley, Pokolbin. Lots of treats here including many boutique wineries, the Hunter Valley Gardens, Hunter Valley Chocolate Company, Cheese tasting and more. A local Wildlife park visit option is also available to ensure close encounters of the furry kind with koalas, kangaroos, wombats, Tasmanian Devils, crocodiles and more. After a full day we travel back to Sydney crossing the mighty & scenic Hawkesbury River, travelling back into the city via the leafy north shore suburbs, arriving approximately 6pm.
3 Day Sydney to Outback NSW Tours – Costs
3 day Jenolan Caves Blue Mountains Hunter Valley Tours Includes Jenolan Caves underground tour, 2 nights accommodation (based on double or twin share), morning teas, 3 lunches, 2 breakfasts.  All fees, professional guide, luxury 4WD transport (Toyota Landcruiser or similar). Two dinners at own expense in local restaurant of your choice. Cost including GST, for twin share AUD $2280 per person. Single supplement add $335. Group of 3 sharing, same as twin share rate.  Departs on demand. Rate based on minimum of 2 people.
4 Day Sydney to Outback NSW Tour
Jenolan Caves, Hill End, Blue Mountains, Mudgee, Hunter Valley Port Stephens, Nelson Bay NSW Tours
Add an extra night to your 3 day tour above with a night in the Hunter Valley to relax & enjoy the history and wines or overnight in Port Stephens on Nelson Bay near Newcastle (with optional swim / surf or whale or dolphin watch cruise)
Cost for 4 day tour $2495 twin share. Single supplement add $195. Group of 3 sharing, same as twin share rate. Departs on demand. Rate based on a minimum of 2 people.